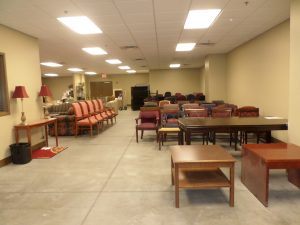 We are pleased to announce that surplus property is now available for campus departments to view and select online via a special section of GovDeals.
Access to this campus only section of GovDeals is restricted to UA employees only.  To request access, please complete the form  GovDeals UA Department User Application and email it to property@fa.ua.edu.
Once access is granted, GovDeals will send the user two emails with username and password information.  At that point, users can log on, view, and select items.
There is still no cost to departments for items available in this special campus only section.
We will continue to offer items for sale to the public on our general page at GovDeals.com.
Items can also be viewed by visiting our new location at 124 Ancillary Services Building (formerly Campus Mail).